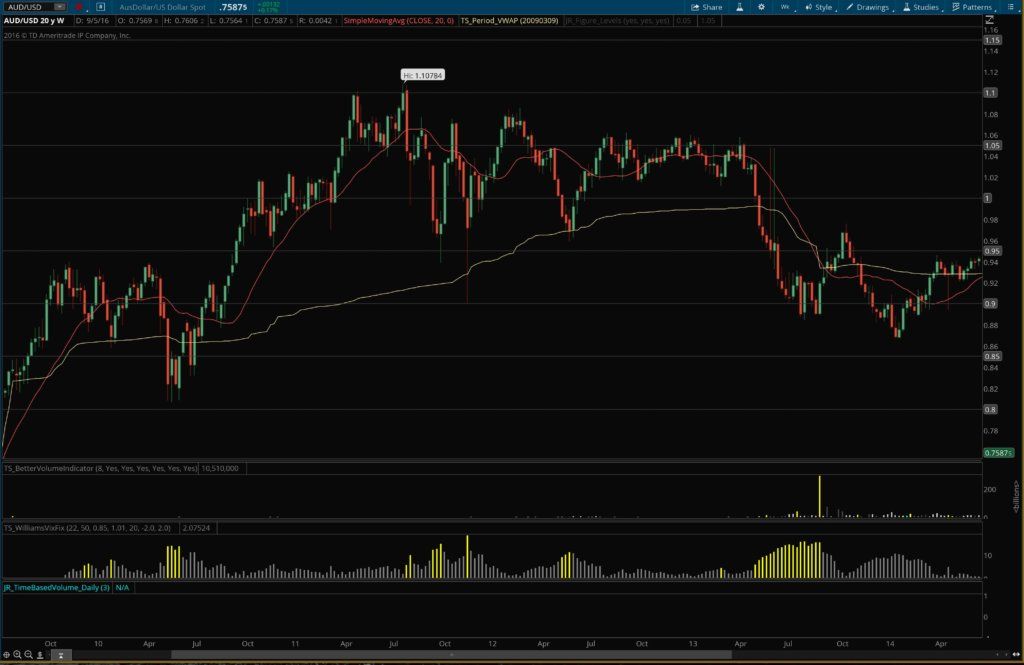 Whole Numbers Indicator for ThinkOrSwim
We're traders, but we're also human … and the human brain gravitates toward simplicity. That's one of the reasons why in trading, there's just something about whole numbers or round figures. Our brains just like seeing numbers like fifties, hundreds, tens, and thousands, better than more complex numbers. Because of that, more often than not, stock price trends always seem to change direction near whole numbers like these. I know several professional traders who check nearby whole numbers before taking any trade. They assess whether there is good room to target before the next round number, and determine if an entry should be delayed until a nearby round number is reached. And that is why I have created a whole numbers indicator for ThinkOrSwim.
I programmed this whole numbers indicator so you'll be able to easily identify the areas where there's a greater likelihood of short term or long term reversal. When price is approaching a whole figure, you'll be able to see the area on the chart without guessing. Now you'll never have to worry about forgetting to check for these nearby "psychological figures" before placing your trades, because you'll be automatically reminded of them in advance.
Flexibility
One issue with an indicator like this is that it has to be able to adjust to the instrument you're trading. Forex, for instance, operates on totally different whole numbers than stocks do, because in forex every round number is a fraction of 1. So I specifically made this indicator to work on multiple types of instruments so that the whole number lines spread out as the instrument's price gets larger. Result: this indicator works for stocks, futures, penny stocks, and forex.
The color of each line, as well as individual line thickness and style (solid, dashed, dotted, etc.) are all completely customizable. And you can also turn on/off the price bubble for each line on the right side of the chart. In addition, you can specify in the properties whether you want the indicator to show single digit levels below $10, and .05 increment levels below $2, so you can remove clutter you don't want.
How it Works
The numbers highlighted by default are as follows:
Counting by .05s from 0 – 2: (.05 .1 .15 .2 .25, etc. — these are good for forex and penny stocks)
Counting by 1s from 0 – 10
Counting by 10s from 0 – 300
Counting by 25s from 0 – 500
Counting by 50s from 0 – 1000
Hopefully you'll find this as useful as I do. Please check out these screenshots of the whole numbers indicator and contact me if you have any questions!