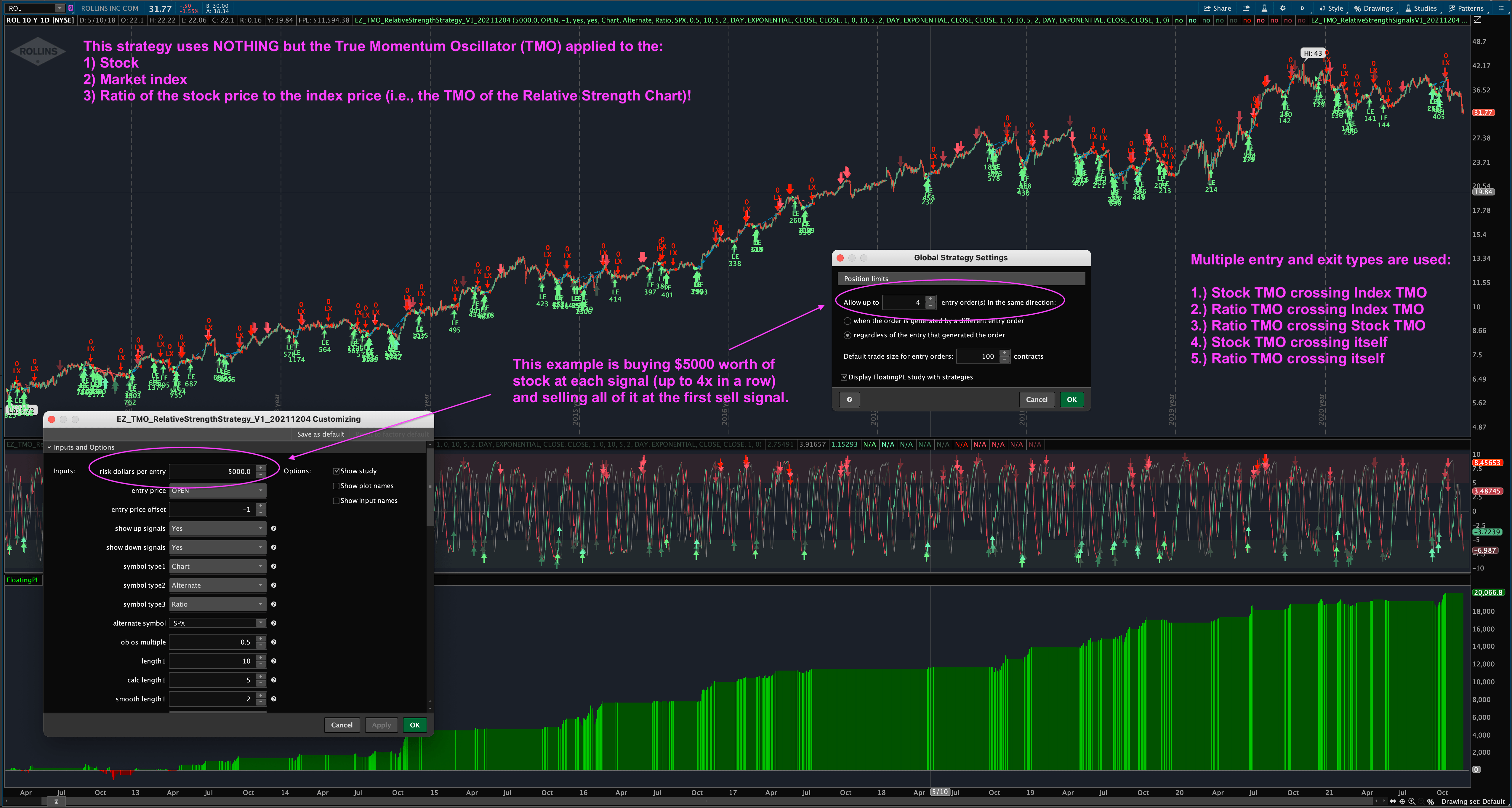 New TMO Relative Strength indicator and strategy set added to the existing Relative Strength set
This is a new approach or strategy that I think is valuable enough to share with everyone on my site. This is the TMO, or True Momentum Oscillator, which you may have seen or heard of previously from Mobius. The plain vanilla TMO is a great indicator in its own right, even by itself. However, I've found that by combining it with Relative Strength, the results are truly impressive.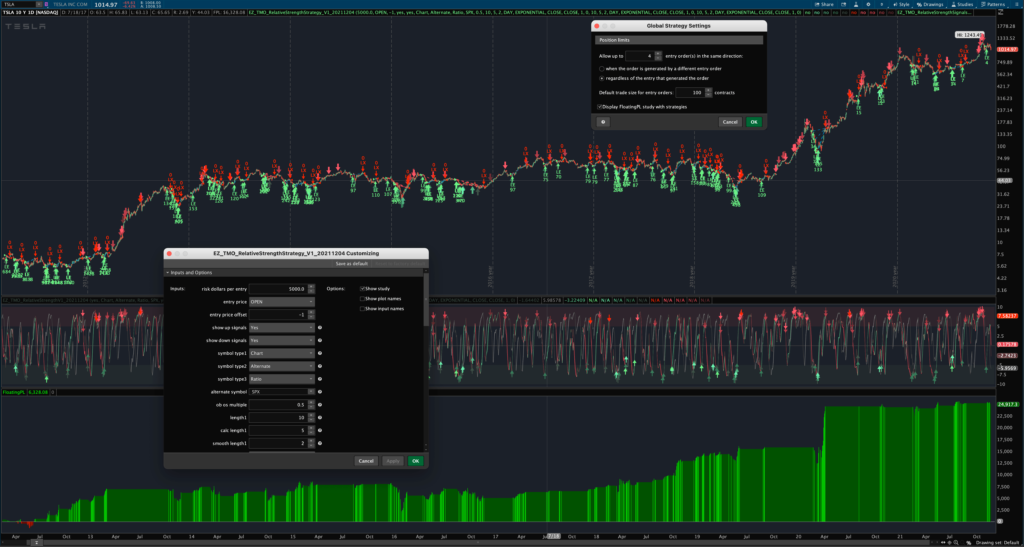 The idea behind this new script is to calculate the TMO for 3 different sources:
The stock itself
A market index symbol such as SPX or /NQ
The relative strength ratio of the stock divided by the index symbol
Then, by comparing the TMO output of each of these sources, we can identify points in time where the stock's momentum first begins to outperform the overall market early on, while it's still trading inside a base or pullback pattern.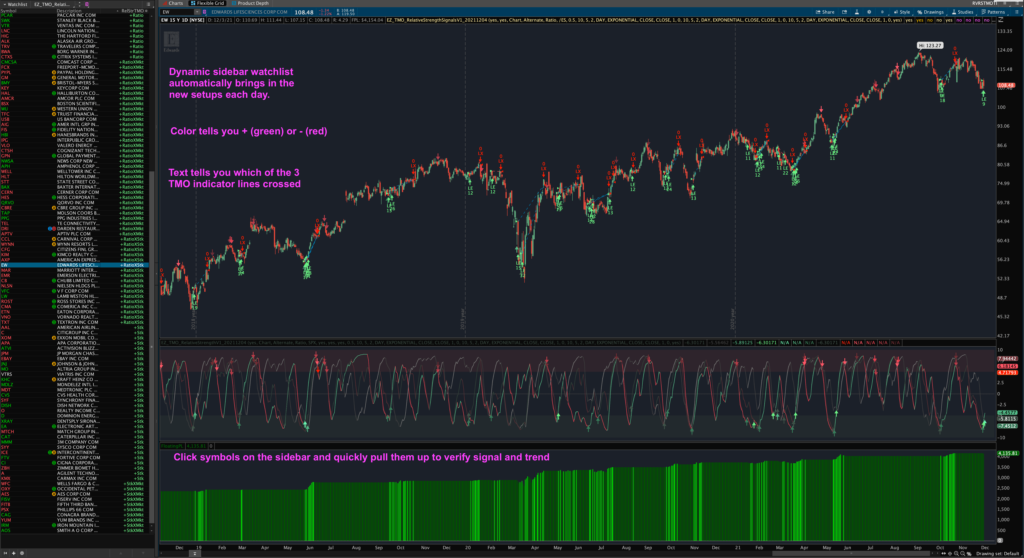 The remarkable thing to me is that this strategy can be broadly profitable on most stocks just using the built-in divergence signals between the 3 TMOs, and no additional filters like MAs or other trend filters.
The other remarkable feature is that this seems to be a timeless source of edge: if many people start using these signals, it will likely create new divergences to take advantage of.
The set comes with a scan, column, 2 indicators, and a strategy for backtesting, and by default it compares the currently-charted stock to the SPX through the lens of the TMO.
This suite of tools is available for free to anyone who has previously purchased the Relative Strength indicator set, and from now on it will also be included for new customers as well.
Click here to get the TMO Relative Strength set for Thinkorswim!