Just a quick update to let everyone know that the current version of the Relative Volume indicator now comes with my latest implementation of "Zanger Volume". This concept is used by Dan Zanger, and the idea is that you can look at the current intraday cumulative volume at any particular time of day, and compare that to the average cumulative volume that has usually traded by that time of day in the past. I've had several requests for this indicator in the past so I finally decided to put in some effort and finish the version I started years ago. Here's what it looks like: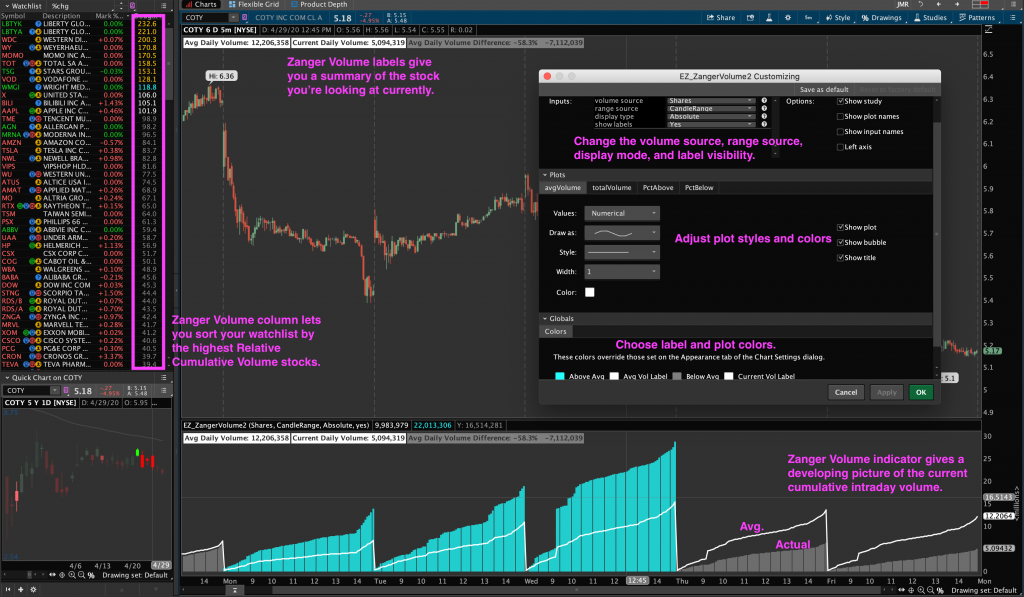 Prior RelVol purchasers can get free access to this bonus when you log into the My Account / Orders / View Order Details area of the site.
New customers can get the whole RelVol package with the Zanger Volume bonus here:
Hope you find that useful!
Thanks guys and gals!
-Josiah