As usual I've been at work updating the scripts from time to time with new feature ideas, and one client recently mentioned that there weren't any recent posts on the website, so I thought I'd better start being more diligent about letting people know when I release updates. I'll try to do that going forward.
The latest update I wanted to mention is that I've added some unique capabilities to the AutoFibs ZigZag functionality that lets you draw the levels based on any of the 3 most recent swings (zigzags), but then also plot or project the levels from any of the 3 most recent swings that you want as well.
This is interesting for finding points of symmetry and price targets for take profit orders.
So you could, for instance, base the levels on the range of 3 swings ago, and then project forward from the current swing high, as in this example: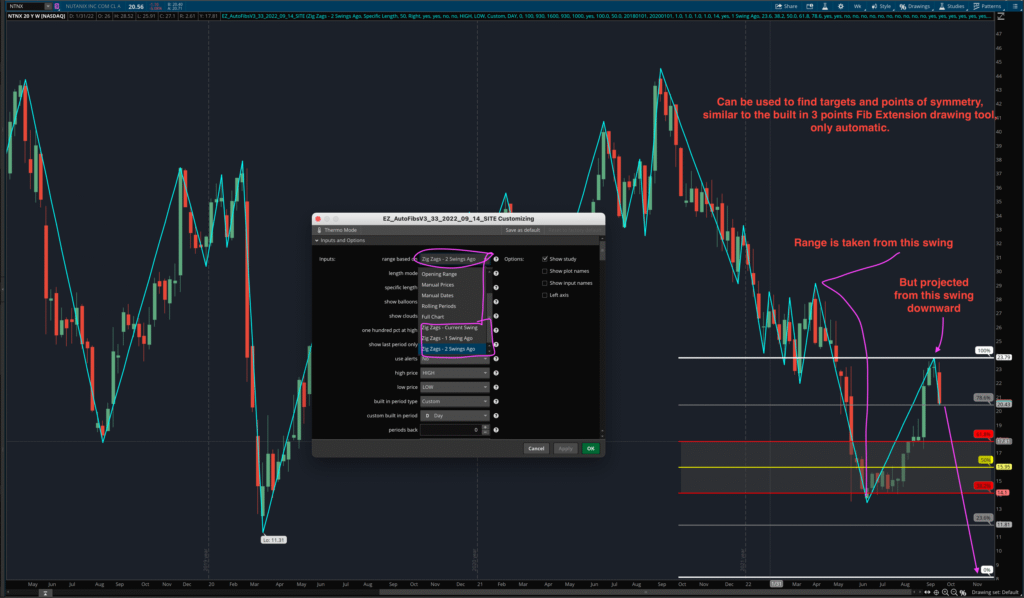 Here are the new settings to control the behavior:
The functionality is similar to the built in 3-points Fibs Extensions tool that comes with TOS, only the indicator makes the process automatic for you.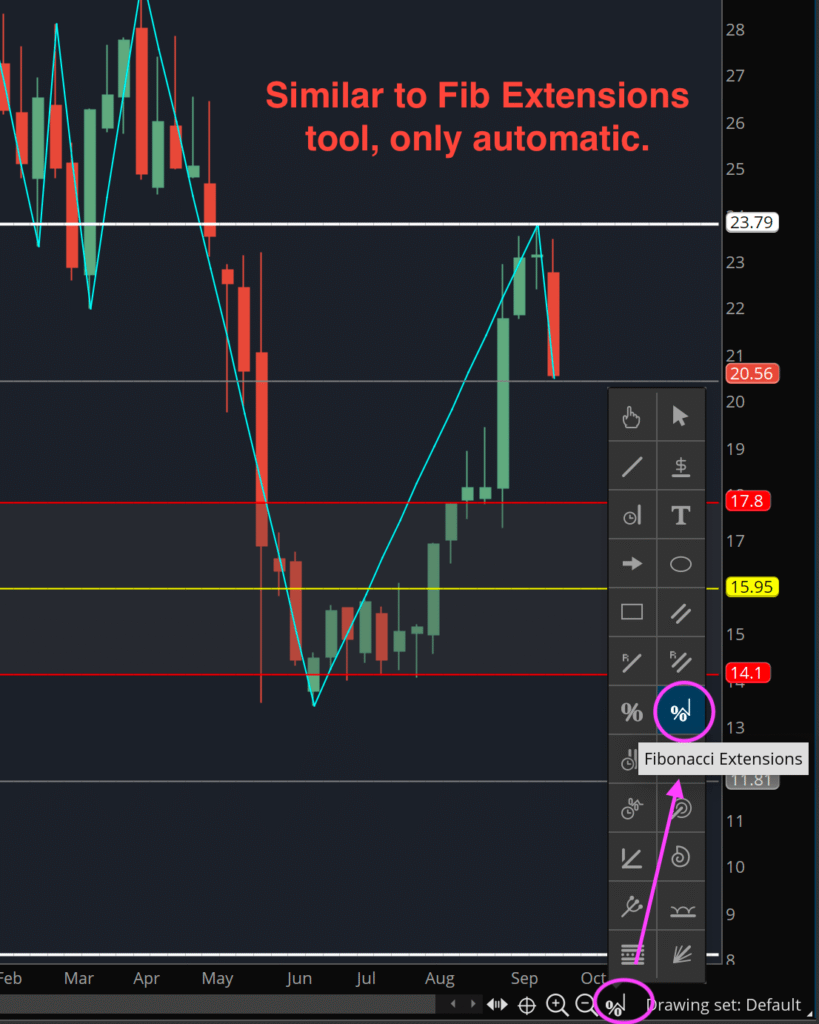 Existing clients – please go to My Account / Orders and click the VIEW button to pull up your order details and download the latest version there. This is where you can get access to all future updates for free as usual.
Prospective clients – please click here to purchase and download the latest version of AutoFibs for Thinkorswim!